Why Sign Up to Become a Crew Member?
You get exclusive access to the ship's hold where crew member's can get...
For the price of some high quality, locally roasted, single-source coffee (or an underwhelming Starbucks latte) per month you can support a fully independent, thoroughly researched podcast and help us continue to grow and improve. Without listeners and supporting crew members this podcast would founder on the rocks, so join up and help us steer this ship to success.
Podcast Goes Full-Time with 1,000 Crew Members!
Creators in the internet age can make a living with the support of only 1,000 true fans, and if our crew can reach that strength then I can devote all my time to creating more content, more often, and all for you.
Here's the thing, too: if only 15% of the podcast's regular listeners became crew members then we'd hit our goal in no time! I realize that not everyone can afford it and the podcast will always remain free, but if you appreciate the podcast then please consider if you can afford to join the crew.
Current Crew Members
37 of 1,000
How To Become a Crew Member
The easiest way is to sign up for a crew member subscription through the Paypal button below.

Option 1: A monthly subscription priced at $3.99/month

Option 2: A yearly subscription priced at $43.89/year (that's one month free!)
If you prefer something other than Paypal, we have a Patreon page setup. Patrons supporting at $2/episode or more get the same access to crew member items. Please keep in mind that Patreon takes a larger cut than does Paypal, leaving the podcast with a smaller portion of your gracious donation.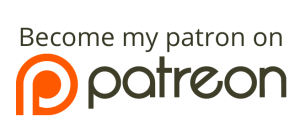 Can't Afford a Membership?
If you can't afford a membership but would still like to support the podcast, consider these options...
Leave us a review on iTunes
Share the podcast with a friend who you think would want to learn about maritime history
Leave a one-time donation through the Paypal 'Donate' button below