If Episode 031 covered the heady, opening stages of the Ionian Revolt, then today's episode covers the denouement and rather anticlimactic conclusion of the revolt. At the start of the episode we follow Aristagoras as he goes on a recruiting trip to Sparta and Athens, using a world map to try and sway the Spartan king into joining the revolt. Athenian ships join the revolt, but after some early success in Ionia, Athens quickly withdraws. She has gained the attention of the Persian king by briefly aiding Ionia, but before Darius repays Athenian meddling he resubjugates Ionia and the surrounding regions. The end of the Ionian Revolt and Darius' campaign to retake Ionia centers on Miletus, naturally. The conclusion of our episode focuses on the naval battle that brought an end to the revolt, a letdown of a naval encounter off the island of Lade. Herodotus gives us some great detail about the training of the Ionian navy and the events of the battle itself, so today's episode takes us all over the ancient Greek world.

Download | RSS | iTunes | Patreon | Leave a Review
The locations of Miletus, Myus, and Lade Island at the mouth of the Meander River, including the silt buildup over recorded history.
Support the Podcast
Did you enjoy this episode? If so, please consider donating a small amount via our Patreon page or taking a moment to leave a review on iTunes and sharing the podcast with your friends. Each one makes a world of difference. Thanks!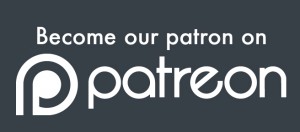 Sources
Abulafia, David, 

The Great Sea: A Human History of the Mediterranean

 (2013).
Casson, Lionel, 

The Ancient Mariners: Seafarers and Sea Fighters of the Mediterranean in Ancient Times

 (1959).
Grant, Michael, 

The Rise of the Greeks

(1987).
Hale, John R., 

Lords of the Sea: The Epic Story of the Athenian Navy and the Birth of Democracy

(2009).
Herodotus, 

The Histories

 (Robert Strassler, Ed., Andrea Purvis, Transl., 2007).
Holland, Tom, 

Persian Fire: The First World Empire and the Battle for the West

(2005).
Morrison, J.S., et al,

The Athenian Trireme: The History and Reconstruction of an Ancient Greek Warship

(2nd edition, 2000).
Paine, Lincoln, 

The Sea and Civilization: A Maritime History of the World

 (2013).
Thucydides, 

The History of the Peloponnesian War

.
Strauss, Barry, 

Salamis: The Battle that Saved Greece--and Western Civilization

(2004).
Wallinga, H.T., The Ionian Revolt, Mnemosyne, Fourth Series, Vol. 37, Fasc. 3/4 (1984), pp. 401-437.