In this installment, we continue to follow the Greeks as they expand yet further. Our first destination is Egypt, where the Greek emporion at Naukratis was set up by a diverse group of mercenaries and traders. The recently discovered port of Thonis-Heraklion also makes an appearance, and we see that mercenary sailors worked for the pharaoh at various times. Greece also liked Egyptian prostitutes, apparently. The second part of the episode focuses on the extent of Greek meddling in the far western Mediterranean. There the Phocaeans founded Massalia, and tried to get on friendly terms with the locals. But, Cyrus the Great sacked Phocaea in 546 BCE and the Greeks fled to the colony of Alalia on the island of Corsica. Feeling hard done, the Greeks turned to piracy and thereby united Carthage and the Etruscans against them, which resulted in the Battle of the Sardinian Sea. We cover a lot of ground in today's episode!

Download | RSS | iTunes | Patreon | Leave a Review
Support the Podcast
Did you enjoy this episode? If so, please consider donating a small amount via our Patreon page or taking a moment to leave a review on iTunes and sharing the podcast with your friends. Each one makes a world of difference. Thanks!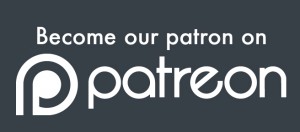 Sources
Abulafia, David, 

The Great Sea: A Human History of the Mediterranean

 (2013).
Braudel, Fernand, 

Memory and the Mediterranean

 (1998).
Casson, Lionel, 

The Ancient Mariners: Seafarers and Sea Fighters of the Mediterranean in Ancient Times

 (1959).
Durant, Will, 

The Story of Civilization, Vol II: The Life of Greece

(1939).
Fox, Robin Lane, 

The Classical World

: An Epic History of Greece and Rome

(2006).
Goddio, Franck, Thonis-Heracleion: From Legend to Reality. [link]
Grant, Michael, 

The Rise of the Greeks

(1987).
Hall, Edith, 

Introducing the Ancient Greeks: From Bronze Age Seafarers to Navigators of the Western Mind

(2014).
Herodotus, 

The Histories

 (Robert Strassler, Ed., Andrea Purvis, Transl., 2007).
Martin, Thomas R., 

Ancient Greece: From Prehistoric to Hellenistic Times

(2000).
McGrail, Seán, 

Boats of the World: From the Stone Age to Medieval Times

 (2009).
Miles, Richard, 

Carthage Must Be Destroyed: The Rise and Fall of an Ancient Civilization

 (2010).
Morrison, J.S., et al,

The Athenian Trireme: The History and Reconstruction of an Ancient Greek Warship

(2nd edition, 2000).
Paine, Lincoln, 

The Sea and Civilization: A Maritime History of the World

 (2013).
Strabo,

Geography

, Book XVII, 18. [link]
Thucydides, 

The History of the Peloponnesian War

.