Today we wrap up our look at the Late Bronze Age Collapse. We focus heavily on Egypt's naval clash with the Sea Peoples in 1177 BCE. Our main sources are the inscriptions and relief at the Mortuary Temple of Ramesses III at Medinet Habu. The relief in particular is very enlightening, revealing for the first time the use of a new sail type by both the Sea Peoples and the Egyptians. We talk about this technological development and finish up by looking a bit at where the Sea Peoples ended up and how the stage was set for the dawn of the Iron Age.

Download | RSS | iTunes | Patreon | Leave a Review
Support the Podcast
Did you enjoy this episode? If so, please consider donating a small amount via our Patreon page or taking a moment to leave a review on iTunes and sharing the podcast with your friends. Each one makes a world of difference. Thanks!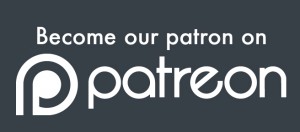 Sources
Ann E. Killebrew, 

The Philistines and Other "Sea Peoples" in Text and Archaeology

(2013).
Assaf Yasur-Landau, 

The Philistines and Aegean Migration at the End of the Late Bronze Age

(2014).
Eric H. Cline, 

1177 B.C.: The Year Civilization Collapsed

 (2014).
Fernand Braudel, 

Memory and the Mediterranean

 (1998).
Jeffrey Emanuel, Sea Peoples, Egypt, and the Aegean: Transference of Maritime Technology in the Late Bronze–Early Iron Transition, in Aegean Studies, pp. 21–56 (2014). [link]
Jeffrey Emanuel, Sherden from the Sea: The Arrival, Integration, and Acculturation of a 'Sea People', in J. of Ancient Egyptian Interconnections, Vol. 5, pp. 14–27 (2013).
Jeffrey Emanuel, War at Sea: The Advent of Naval Combat in the Late Bronze-Early Iron Age Eastern Mediterranean, Int'l Ancient Warfare Conference 2013, Nat'l Library of Wales, Aberystwyth, September 18-20.
Lincoln Paine, 

The Sea and Civilization: A Maritime History of the World

 (2013).
Lionel Casson, 

The Ancient Mariners: Seafarers and Sea Fighters of the Mediterranean in Ancient Times

 (1959).
Margreet L. Steiner &

 

Ann E. Killebrew, eds., 

The Oxford Handbook of the Archaeology of the Levant: c. 8000-332 BCE

(2014).
Scott M. Peters, Decoding the Medinet Habu Inscriptions: The Ideological Subtext of Ramesses III's War Accounts, Columbia University Academic Commons (2011). [link]
Sean McGrail, 

Early Ships and Seafaring: European Water Transport

(2014).
Shelley Wachsmann, 

Seagoing Ships and Seamanship in the Bronze Age Levant

(2008).