Today we wrap up our look at the Late Bronze Age Collapse. We focus heavily on Egypt's naval clash with the Sea Peoples in 1177 BCE. Our main sources are the inscriptions and relief at the Mortuary Temple of Ramesses III at Medinet Habu. The relief in particular is very enlightening, revealing for the first time the use of a new sail type by both the Sea Peoples and the Egyptians. We talk about this technological development and finish up by looking a bit at where the Sea Peoples ended up and how the stage was set for the dawn of the Iron Age.

Download | RSS | iTunes | Patreon | Leave a Review
Support the Podcast
Did you enjoy this episode? If so, please consider donating a small amount via our Patreon page or taking a moment to leave a review on iTunes and sharing the podcast with your friends. Each one makes a world of difference. Thanks!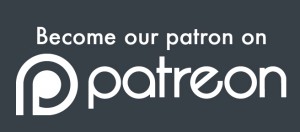 Sources
Steiner, Margreet L., &

 

Ann E. Killebrew, eds., 

The Oxford Handbook of the Archaeology of the Levant: c. 8000-332 BCE (2014).