This episode will conclude with the city of Ugarit in flames. Before we get there, we'll look at two Hittite invasions of Cyprus using borrowed ships, Egypt's first battle with the Sea Peoples, and the practice of using human hands as accounting units. After that, we'll delve into the causes of the Late Bronze Age Collapse: earthquake, climate change, drought, famine, and invasion. With each of these causes we'll look at the evidence as it comes. Finally, we have recovered letters from many cities like Ugarit, cities that were ultimately destroyed. These letters open a window on to the actions and fears of kings and merchants as the Bronze Age World collapsed underneath them. Heady stuff!

Download | RSS | iTunes | Patreon | Leave a Review
Check Out the 'Virginia History Podcast'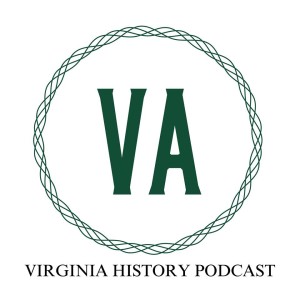 Support the Podcast
Did you enjoy this episode? If so, please consider donating a small amount via our Patreon page or taking a moment to leave a review on iTunes and sharing the podcast with your friends. Each one makes a world of difference. Thanks!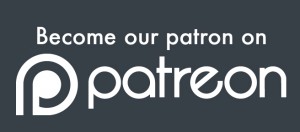 Sources
Assaf Yasur-Landau, 

The Philistines and Aegean Migration at the End of the Late Bronze Age

(2014).
Brandon L. Drake, The influence of climatic change on the Late Bronze Age Collapse and the Greek Dark Ages, Journal of Archaeological Science, Volume 39, Issue 6, pp. 1862–1870 (June 2012).
Eric H. Cline, 

1177 B.C.: The Year Civilization Collapsed

 (2014).
Fernand Braudel, 

Memory and the Mediterranean

 (1998).
Jeffrey Emanuel, Sea Peoples, Egypt, and the Aegean: Transference of Maritime Technology in the Late Bronze–Early Iron Transition, in Aegean Studies, pp. 21–56 (2014). [link]
Lincoln Paine, 

The Sea and Civilization: A Maritime History of the World

 (2013).
Lionel Casson, 

The Ancient Mariners: Seafarers and Sea Fighters of the Mediterranean in Ancient Times

 (1959).
Margreet L. Steiner &

 

Ann E. Killebrew, eds., 

The Oxford Handbook of the Archaeology of the Levant: c. 8000-332 BCE

(2014).
Michael Wood, 

In Search of the Trojan War

(1985).
Sean McGrail, 

Early Ships and Seafaring: European Water Transport

(2014).
Shelley Wachsmann, 

Seagoing Ships and Seamanship in the Bronze Age Levant

(2008).
Shelley Wachsmann, The Pylos Rower Tablets Reexamined, Nauplia, Fifth Int'l Symposium on Ship Construction in Antiquity, pp. 491–504 (Aug. 1993).
Thomas G. Palaima, The Last Days of the Pylos Polity, in Politeia: Society and State in the Aegean Bronze Age, Vol. 12 Aegeaum, pp. 623–633 (1995).