Today we delve into a grey area between myth and history: the Trojan War. The Homeric epic poem The Iliad is now one of the most well known Greek myths. Before the discoveries of Mycenae and Troy around the turn of the century, almost no one believed that the Trojan War had actually happened. Now, archaeological evidence from Troy and other Anatolian coastal cities, combined with letters and treaties found in Hittite archives give us a glimpse at a what may be the historical basis of the Trojan War. Homer tells us of black ships on Trojan shores and of epic clashes between heroes who were aided by the gods. The Hittite archives tell us of Mycenaean raiders on the Anatolian coast and of a Hittite king who moved in to quell a Mycenaean backed rebellion. Listen to today's episode to see what we now know about the state of the Bronze Age world at the time Herodotus thought the Trojan War had been fought.

Download | RSS | iTunes | Patreon | Leave a Review
Check Out 'Our Fake History'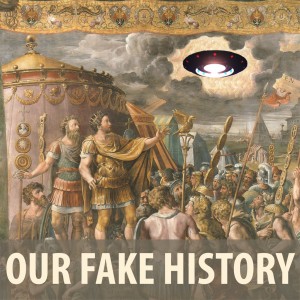 Support the Podcast
Did you enjoy this episode? If so, please consider donating a small amount via our Patreon page or taking a moment to leave a review on iTunes and sharing the podcast with your friends. Each one makes a world of difference. Thanks!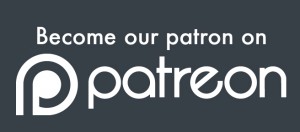 Sources
Barry Strauss, 

The Trojan War: A New History

(2006).
Christopher Mee, Anatolia and the Aegean in the Late Bronze Age, in Aegean and the Orient, pp. 137–148 (1998). [link]
Eric H. Cline, 

1177 B.C.: The Year Civilization Collapsed

 (2014).
Fernand Braudel, 

Memory and the Mediterranean

 (1998).
Jan G. de Boer, Phantom-Mycenaeans in the Black Sea, in Talanta, Proceedings of the Dutch Archaeological and Historical Society, Vols. 38-39 (2006-2007). [link]
Jorrit M. Kelder, Mycenaeans in Western Anatolia, in Talanta, Proceedings of the Dutch Archaeological and Historical Society

, 

Vols. 36-37 (2004-2005). [link]
Lincoln Paine, 

The Sea and Civilization: A Maritime History of the World

 (2013).
Lionel Casson, 

The Ancient Mariners: Seafarers and Sea Fighters of the Mediterranean in Ancient Times

 (1959).
Michael Wood, 

In Search of the Trojan War

(1985).
Sean McGrail, 

Early Ships and Seafaring: European Water Transport

(2014).
Shelley Wachsmann, 

Seagoing Ships and Seamanship in the Bronze Age Levant

(2008).
Stefan Hiller, The Mycenaeans and the Black Sea, in Robert Laffineur & Lucien Busch (eds.), Thalassa: L'Egèe préhistorique et la mer, pp. 207–216 (Liège: Univerité de Liège, 1991). [link]