Our dual focus in today's episode are shipwrecks from the same region of southern Turkey. The Cape Gelidonya wreck was discovered first, making it the first ancient shipwreck to have ever been fully recovered from the sea floor. The Uluburun wreck was found later, but it is the oldest shipwreck to have yielded a substantial portion of her cargo along with a portion of the ship hull. Dr. George Bass was the head of both wreck excavations, and the theory he ultimately proposed to explain the ship's and their cargo was one that revolutionized the academic community's view of trade in the Late Bronze Age Mediterranean. Were the Uluburun and Cape Gelidonya wrecks both the ill-fated remains of voyages conducted by 'proto-Phoenecian' sailors from the Levant? Listen to today's episode to hear the evidence for yourself!

Download | RSS | iTunes | Patreon | Leave a Review
Support the Podcast
Did you enjoy this episode? If so, please consider donating a small amount via our Patreon page or taking a moment to leave a review on iTunes and sharing the podcast with your friends. Each one makes a world of difference. Thanks!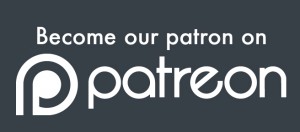 Sources