Today we discuss the rise of the Mycenaean galley, a style of ship characterized by oared propulsion and  a long, narrow hull built for speed and power rather than for transport. Depictions are numerous, so we focus on a few main items from around the Mycenaean world. We also discuss the 'Aegean List' of Amenhotep III, a list of foreign cities in the Aegean, cities which one professor believes were visited by the New Kingdom Egyptians. Finally, we also discuss a Mycenaean galley model found in a tomb in Gurob Egypt, making connections between the style in which it was decorated and the Homeric references to Achaean galleys during the Trojan War. This episode is filled to the brim with great info, so don't miss out!

Download | RSS | iTunes | Patreon | Leave a Review
This Week's Book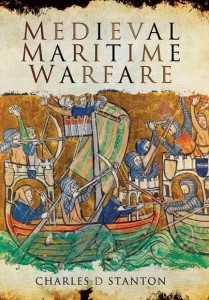 Listen at the end of today's episode for a brief review of Medieval Maritime Warfare by Charles D. Stanton. It is available for purchase both at Pen & Sword Books and at Amazon. For a full review and more information about the book, go here. (and a confession: in the podcast I did misspeak when I called the book 'Medieval Maritime History')
Support the Podcast
Did you enjoy this episode? If so, please consider donating a small amount via our Patreon page or taking a moment to leave a review on iTunes and sharing the podcast with your friends. Each one makes a world of difference. Thanks!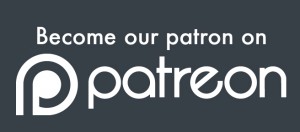 Sources
Eric H. Cline, 

1177 B.C.: The Year Civilization Collapsed

 (2014).
Eric H. Cline & Steven M. Stannish, Sailing the Great Green Sea? 

Amenhotep III's "Aegean List" from Kom el-Hetan, Once

More

, 

Journal of Ancient Egyptian Interconnections, Vol. 3:2, pp. 6–16, 2011.
Fernand Braudel, 

Memory and the Mediterranean

 (1998).
Jacke Phillips & Eric Cline, Amenhotep III and Mycenae: New Evidence, Institute of Classical Studies, University of London, 9 November 2005.
Jeffrey P. Emmanuel, Cretan Lie and Historical Truth: Examining Odysseus' Raid on Egypt in its Late Bronze Age Context, Center for Hellenic Studies, 2012. [link]
Jeffrey P. Emmanuel, Odysseus' Boat? 

New Mycenaean Evidence from the Egyptian New

Kingdom, Department of the Classics at Harvard University Lecture Series, 2013–14. [link]
Lincoln Paine, 

The Sea and Civilization: A Maritime History of the World

 (2013).
Lionel Casson, 

The Ancient Mariners: Seafarers and Sea Fighters of the Mediterranean in Ancient Times

 (1959).
Shelley Wachsmann, 

Seagoing Ships and Seamanship in the Bronze Age Levant

(2008).
Shelley Wachsmann, 

The Gurob Ship-Cart Model and Its Mediterranean Context

: 

An Archaeological Find and Its Mediterranean

Context

(2013).
Thomas F. Tartaron, 

Maritime Networks in the Mycenaean World

(2013).