Today's episode will focus on three main topics, all related to the Minoan Civilization in the Aegean. First, we'll talk in detail about the exquisite Fleet Fresco found in the West House at Akrotiri. Then we'll consider the volcanic eruption that buried Akrotiri, destroyed much of Thera, and effected large swaths of the Bronze Age Aegean. We'll finish up by looking at the arguments of those who claim that the Minoan Civilization was Plato's basis for Atlantis when he discussed Atlantis in Timaeus and Critias. Hop aboard for this fact filled episode about the Bronze Age Minoans!

Download | RSS | iTunes | Patreon | Leave a Review
Pirate Hunters by Robert Kurson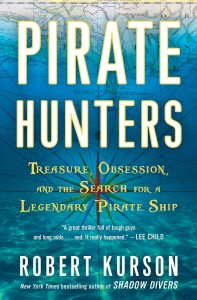 *UPDATE* – This drawing is no longer open for entry. Check the main page to see if there is a drawing going on currently. Thanks!
Follow the link here for the instructions on how to enter the drawing for a copy of this book.
**The book giveaway contest is only open to residents of the United States and Canada with a mailing address in the U.S. or Canada. I wish I could open it to everyone, everywhere, but the international shipping costs are just too expensive for me.**
If you don't end up as the winner of our book drawing, you can buy your own copy of the book on Amazon or from Barnes & Noble.
Support the Podcast
Did you enjoy this episode? If so, please consider donating a small amount via our Patreon page or taking a moment to leave a review on iTunes and sharing the podcast with your friends. Each one makes a world of difference. Thanks!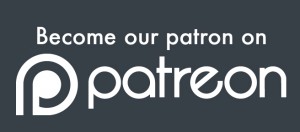 Sources
Brian Fagan, 

Beyond the Blue Horizon

 (2012).
Edwin Swift Balch, Atlantis or Minoan Crete, Geographical Review, Vol. 3, No. 5 (May, 1917), pp. 388-392.
Fernand Braudel, 

Memory and the Mediterranean

 (1998).
Lincoln Paine, 

The Sea and Civilization: A Maritime History of the World

 (2013).
Peter Warren, The Miniature Fresco from the West House at Akrotiri, Thera, and Its Aegean Setting, The Journal of Hellenic Studies, Vol. 99 (1979), pp. 115-129.
Robin L.N. Barber, Chapter 12, Cyclades, in 

The Oxford Handbook of the Bronze Age Aegean

, (2012).
Seán McGrail, 

Boats of the World: From the Stone Age to Medieval Times

 (2009).
Thomas  F. Strasser, Location and Perspective in the Theran Flotilla Fresco, Journal of Mediterranean Archaeology, Vol. 23.1 (2010), pp. 3-26.
Walter L. Friedrich, The minoan eruption of santorini around 1613 B.c. and its consequences, Tagung en des Landesmuseums für Vorges chichte Halle, Vol. 9 (2013), pp. 37-48.