In today's episode, we'll take a look at the evidence from early Minoan history, beginning with pre-history and working up to the Neo-Palatial period. While the items we'll discuss are beautiful and tell us a lot about the artistic focus of Minoan culture, we'll also try to discern the line between fact and fiction when it comes to theories of a Minoan thalassocracy, or, the so-called Minoan 'empire of the sea.'

Download | RSS | iTunes | Patreon | Leave a Review
Wreck of the Whale Ship Essex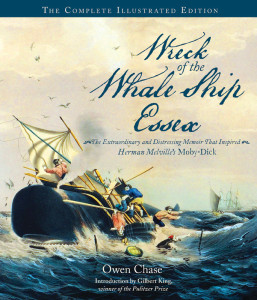 *UPDATE* - This drawing is no longer open for entry. Check the main page to see if there is a drawing going on currently. Thanks!
Below are just three of the dozens of beautiful illustrations from the book. Follow the link here for the instructions on how to enter the drawing for a copy of this book.
**The book giveaway contest is only open to residents of the United States and Canada with a mailing address in the U.S. or Canada. I wish I could open it to everyone, everywhere, but the international shipping costs are just too expensive for me.**
If you don't end up as the winner of our book drawing, you can buy your own copy of the book on Amazon or from Barnes & Noble.
Support the Podcast
Did you enjoy this episode? If so, please consider donating a small amount via our Patreon page or taking a moment to leave a review on iTunes and sharing the podcast with your friends. Each one makes a world of difference. Thanks!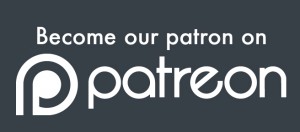 Sources
Brian Fagan, 

Beyond the Blue Horizon

 (2012).
Chester G. Starr, The Myth of the Minoan Thalassocracy, Historia: Zeitschrift für Alte Geschichte, Bd. 3, H. 3, pp. 282-291(1955).
Eti Bonn-Muller, First Minoan Shipwreck, Archaeology, Vol. 63 (Jan./Feb. 2010). [link]
Fernand Braudel, 

Myth and the Mediterranean

(1998).
Lincoln Paine, 

The Sea and Civilization: A Maritime History of the World

 (2013).
Robin L.N. Barber, Chapter 12, Cyclades, in 

The Oxford Handbook of the Bronze Age Aegean

, (2012).
Seán McGrail, 

Boats of the World: From the Stone Age to Medieval Times

 (2009).
Sterling Dow, The Minoan Thalassocracy, Massachusetts Historical Society, Vol. 79, pp. 3–32 (1967).
The Tod Treasure, Louvre. [link]
Thucydides, 

The History of the Peloponnesian War

.
Vronwy Hankey, A Middle Minoan Cup from the Kharji Cemetery, Beirut, Nat'l Museum News (Spring 1996). [link]
Wolf-Dietrich Niemeier, When Minos ruled the waves: Knossian power overseas, British School at Athens Studies, Vol. 12, KNOSSOS: PALACE, CITY, STATE, pp. 393–398 (2004).