Today's episode is Episode 007 - Old Kingdom Egypt Expands Its Reach. In this episode we'll focus on the scope of Egypt's maritime reach during the Old Kingdom's fifth and sixth dynasties. Topics include the development and refinement of maritime technology like the sail and the hogging truss, the discovery of an ancient harbor at Wadi el-Jarf, and the mysterious land of Punt as it relates to the story of Harkhuf, the boy pharaoh Pepi II, and a pygmy from Nubia.

Download | RSS | iTunes | Patreon | Leave a Review
Want More Ancient Egypt Podcast History?
Support the Podcast
Did you enjoy this episode? If so, please consider donating a small amount via our Patreon page or taking a moment to leave a review on iTunes and sharing the podcast with your friends. Each one makes a world of difference. Thanks!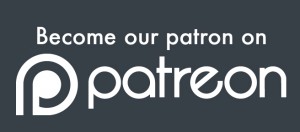 Sources
Lorenzi, Rosella, Most Ancient Port, Hieroglyphic Papyri Found, Discovery News (12 Apr. 2013). [link]
McGrail, Seán, 

Boats of the World: From the Stone Age to Medieval Times 

(2009).
Navine el-Aref, Egypt's King Khufu's harbour in Suez discovered, Ahram Online (11 Apr. 2013). [link]
Tallet, Pierre, Ayn Sukhna and Wadi el-Jarf: Two newly discovered pharaonic harbours on the Suez Gulf, British Museum Studies in Ancient Egypt and Sudan, Vol. 18 (2012) pp. 147–68. [link]
Tallet, Pierre, & Gregory Maraouard, Wadi al-Jarf - An early pharaonic harbour on the Red Sea coast, Egyptian Archaeology, Vol. 40 (2012) pp. 40–43. [link]
Tomb inscriptions of Harkhuf. [link]