Thanks for checking out Episode 006 of the Maritime History Podcast: Khufu's Ship; or, Sailing Into the Afterlife. From the funeral procession of pharaoh Khufu, to the 1954 discovery of what is known as the Khufu ship, to the theories about its purpose, construction, and the afterlife, this episode is jam-packed with maritime history and archaeology from the ancient past of Egypt.

Download | RSS | iTunes | Patreon | Leave a Review
Khufu Ship Book Download
If you'd like to check out the free book that gets into much more detail than we did in this episode, click on the image of the book cover below. The Boat Under the Pyramid, by Nancy Jenkins, along with tons of other stuff, is available as a PDF download on the Giza Archives Library, courtesy of the Museum of Fine Arts, Boston. Be forewarned, the file is a bit larger than a normal PDF, so it will probably take longer than normal to download.
Support the Podcast
Did you enjoy this episode? If so, please consider donating a small amount via our Patreon page or taking a moment to leave a review on iTunes and sharing the podcast with your friends. Each one makes a world of difference. Thanks!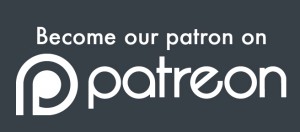 Sources
Cecco, Leyland, Resurrecting the Pharaoh's Solar Boat, Popular Archaeology (3 Feb. 2014). [link]
Dash, Mike, Inside the Great Pyramid, Smithsonian.com (1 Sept. 2011). [link]
Duncan, David, Pharaoh's Bark Sails Out of the Past, LIFE Magazine, Vol. 36, No. 24 (14 June 1954), pp. 20–23. [link]
Herodotus, The Histories, (Macaulay's English translation, republished 2004).
Lorenzi, Rossella, Dig for Pharaoh's Boat Begins, Discovery (23 June 2011). [link]
McGrail, Seán, 

Boats of the World: From the Stone Age to Medieval Times 

(2009).
Palermo Stone

, trans. Heinrich Schäfer. [link]
Pyramid Texts

, trans. Samuel A.B. Mercer. [link]
Scalf, Foy, Rereading the 7th Count of Snefru in the Palermo Stone, Oriental Institute, Chicago (2009). [link]