Thanks for checking out this third episode of The Maritime History Podcast. Although this episode will cover a greater span of time than the first two episodes covered, we'll still slow down and see how a Sumerian moon-god named Nanna-Suen and a Mesopotamian Royal Hymn called "Shulgi and Ninlil's Boat" can help us better understand maritime history; how Sargon of Akkad forged one of the world's first large empires and used that power to influence trade; and eventually how transition and turmoil within Mesopotamia led to a decline of trade that began with Hammurabi and lasted for centuries. It's a good episode that covers a lot of history in a flash, so buckle your seat belts for Episode 003 – Sargon to Hammurabi: Trade and Turmoil in Ancient Mesopotamia.

Download | RSS | iTunes | Patreon | Leave a Review
Support the Podcast
Did you enjoy this episode? If so, please consider donating a small amount via our Patreon page or taking a moment to leave a review on iTunes and sharing the podcast with your friends. Each one makes a world of difference. Thanks!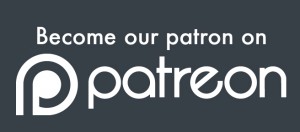 Sources
Chew, Sing C., 

World Ecological Degradation: Accumulation, Urbanization, and Deforestation: 3000 B.C. – A.D. 2000

, Chapter Two: The Third-Millenium Bronze Age: Mesopotamia and Harappa 3000 B.C. –1700 B.C. (2001). [link]
Gadd, C.J., 

The Dynasty of Agade and the Gutian Invasion

, in The Cambridge Ancient History (1963).
Headless Statute of Gudea, prince of Lagash, Louvre. [link]
Leemans, W.F.,

Foreign trade in the old Babylonian period as revealed by texts from Southern Mesopotamia

(1960).
McGrail, Seán,

Boats of the World: From the Stone Age to Medieval Times

(2009).
Rawlinson, George, The Seven Great Monarchies Of The Ancient Eastern World; Or, The History, Geography, And Antiquities Of Chaldaea, Assyria, Babylon, Media, Persia, Parthia, And Sassanian or New Persian Empire; With Maps and Illustrations. (1876).
Statue of Gudea, The Metropolitan Museum of Art. [link]
The Gutian Interlude, Clio's Lessons, 17 March 2014. [link]
Third Dynasty of Ur, Clio's Lessons, 27 Mar. 2014. [link]