On to episode number two where we meet the successors of the Ubaid people, the Sumerians. After the Sumerians came on the scene, their civilization experienced what can legitimately be called an urban revolution, and we'll see the driving factors behind the rise of cities and the emergence of more defined social structures. With social structure came a ruling class, and we'll also see how these rulers contributed to the rise of trade in the Persian Gulf. As we round out the episode, we'll consider the archaeological evidence from the early dynastic period and see what it can tell us about boating and the extent of trade in pre-Akkadian Sumer. Thanks for tuning in to Episode 002 - Surplus Food, Big Buildings, and Power Hungry Lugals.

Download | RSS | iTunes | Patreon | Leave a Review
Support the Podcast
Did you enjoy this episode? If so, please consider donating a small amount via our Patreon page or taking a moment to leave a review on iTunes and sharing the podcast with your friends. Each one makes a world of difference. Thanks!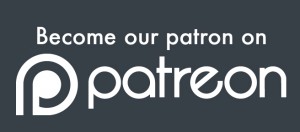 Sources
Bitumen boat model, British Museum. [link]
Bitumen boat model, University of Pennsylvania Museum of Archaeology and Anthropology. [link]
Carter, R.A., Watercraft, in 

A Companion to the Archaeology of the Near East

 347 (D.T. Potts ed., 2012). [link]
Clay boat model, British Museum. [link]
Edens, Christopher, Dynamics of Trade in the Ancient Mesopotamian "World System," 94 American Anthropologist 118 (1992). [link]
McGrail, Seán, 

Boats of the World: From the Stone Age to Medieval Times

 (2009).
Oriental Institute continues to support search for missing Iraqi artifacts a year after looting, University of Chicago Oriental Institute, 8 Apr. 2004. [link]
Perforated relief of King Ur-Nanshe, Louvre. [link]
Ur Digitization Project: May 2013 , Penn Museum Blog. [link]