This episode is a recapitulation of the 20 episodes that make up Season 1 of the Maritime History Podcast. The season as a whole examined the high points of maritime history during the Bronze Age, with a specific focus on Mesopotamia, Egypt, the Indus Valley, and the Aegean/Eastern Mediterranean. Hopefully this recap can serve as a good summary as we now look to Season 2 and maritime history during the Early Iron Age.

Download | RSS | iTunes | Patreon | Leave a Review
The Renaissance English History Podcast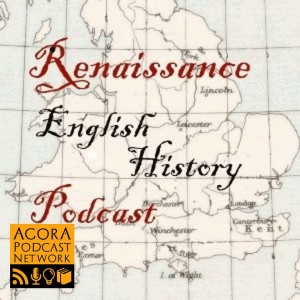 Be sure to check out the Renaissance English History Podcast for all you could desire regarding Renaissance English History. In particular, be sure to listen to Heather's recent episodes focusing on the English navy during the Tudor Period. Episode 41 is a great interview with PhD candidate Benjamin Redding where they discuss ship building, cargo capacity and measurement in the period, and the general status of the navy with its development during the Tudor period. They also talked naval warfare techniques and maritime exploration, so it's right up our alley here and I am grateful to Heather for putting the interview up for us and letting me know about it.
Support the Podcast
Did you enjoy this episode? If so, please consider donating a small amount via our Patreon page or taking a moment to leave a review on iTunes and sharing the podcast with your friends. Each one makes a world of difference. Thanks!