Since this update will likely end up being a bit longer than usual, I decided to devote a blog post to it.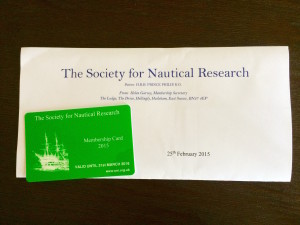 First item to announce is that thanks to listener donations, I'm now a bona fide member of The Society for Nautical Research! My main reason for joining this society is because they publish a quarterly journal,  The Mariner's Mirror. Society members get access to over 100 years of the journal's published research, so as you can see, access to this journal will give me a veritable treasure-trove of material and info that will help me continue to improve the quality of output on the Maritime History Podcast. Thanks to those who helped make this possible!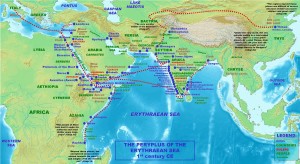 Second item is an update about upcoming episodes and such like that. I have a script put together for the supplemental episode that will cover the Periplus of the Erythraean Sea, and I think it will be a good episode all around. The text of the Periplus alone is over 8,000 words, so I decided not to insert too much in the way of explanatory commentary. Instead, I'll link to a map of the region being discussed that will give a good idea of the locations of the city's and locales being mentioned, in addition to a depiction of the route that the Periplus' author would have taken from Egypt on his way to India. I hope that's an acceptable compromise for everyone, and as always, if you have any specific questions about something from the Periplus, feel free to hop on the forum or the Facebook page and ask away.
Beyond the Periplus episode, I'm just about finished with the guest episode for the History of England and it should be quite fun. I'll get it recorded (and the Periplus episode once I'm rid of this accursed sinus infection) and sent over to David in the near future, so it shouldn't be too far off now. Otherwise, I'm also into research and writing for our look at the Minoans and on forward in ancient maritime history, so we are making progress after all. Thanks for your patience everyone!