This 'interlude' episode sits in the gap between Seasons 1 and 2 of the podcast. While Season 1 began with ancient Mesopotamia, Egypt, India, and the Mediterranean, we didn't really go back further than written history allows. Today we'll take a whirlwind look at the basic types of boats and watercraft that were probably used by prehistoric man in different parts of the globe. From the dugout canoe to the bundle raft, hide boat, and bark canoe, these were the boats that allowed man to occupy the furthest reaches of the globe long before European explorers 'discovered' those islands in the scientific sense.
Download | RSS | iTunes | Patreon | Leave a Review
This Week's Books
Listen to the end of the episode for my brief thought's about the two-book set Early Ships and Seafaring by Professor Sean McGrail. The books are available to purchase at both Amazon and through the publisher, Pen & Sword Books. For a full review of the books, check out this page and this page.
Support the Podcast
Did you enjoy this episode? If so, please consider donating a small amount via our Patreon page or taking a moment to leave a review on iTunes and sharing the podcast with your friends. Each one makes a world of difference. Thanks!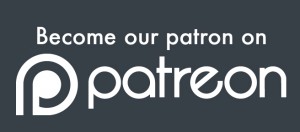 Sources
Fernand Braudel, 

Memory and the Mediterranean

 (1998).
First Mariners Project. [link]
Lincoln Paine, 

The Sea and Civilization: A Maritime History of the World

 (2013).
Lionel Casson, 

The Ancient Mariners: Seafarers and Sea Fighters of the Mediterranean in Ancient Times

 (1959).
Paul Johnstone, 

The Sea-Craft of Prehistory

(1980).
Robert Bednarik, et al., Nale Tasih 2: Journey of a Middle Paleolithic Raft, Int'l J. of Nautical Archaeology, Vol. 28, pp. 25–33 (1999). [link]
Seán McGrail, Boats of the World: From the Stone Age to Medieval Times (2009).
Seán McGrail, 

Early Ships and Seafaring: European Water Transport

(2014).
Seán McGrail, 

Early Ships and Seafaring: Water Transport Beyond Europe

 (2015).