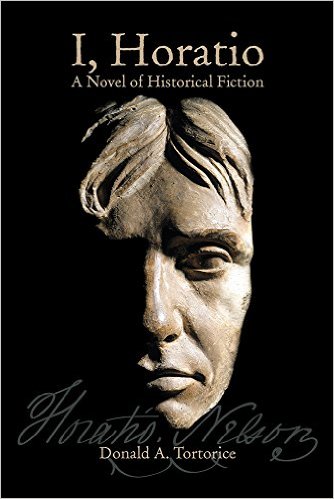 I, Horatio
Historical Fiction
AuthorHouse
August 13, 2014
Paperback
428

In I, Horatio, Donald Tortorice has aimed for a high mark: to write the first "personal" account of Lord Nelson. It is personal in the sense that the book retells Nelson's life from his perspective, a first person recollection of the events that made up his illustrious career.
The story begins in 1805, on the deck of HMS Victory in the calm before the storm that was the Battle of Trafalgar. This sets the scene for Nelson's recollection of his career as a naval officer, taking the reader to numerous locations where Nelson developed as a man and as a naval leader. From the Caribbean to Corsica, Tenerife to the Battle of Cape St. Vincent, the Battles of the Nile, Copenhagen, and ultimately Trafalgar, Tortorice does a marvelous job of placing the reader in Lord Nelson's shoes at those battles.
If you enjoy historical fiction, then this is your best bet when it comes to the life of Lord Nelson. For my part, I struggle to get into historical fiction, so I naturally struggled to place myself fully in Nelson's shoes here. That being said, I appreciated the author's ample use of firsthand, primary source material throughout the book. Such material is what I normally look for in a work of history, so to see it so generously used in a work of historical fiction was surprising. It does hamper the flow of the narrative, but it is a strong connection to the real people and how they thought, the words they used, and so forth.
Ultimately, I enjoyed the book but my personal misgivings about historical fiction crept to the fore and kept me from being fully immersed in the narrative and story that was Nelson's life. I daresay that if you have more fondness for historical fiction than I do, however, you may fully enjoy this groundbreaking work of historical fiction. It is also a good stepping-off point for any reader who has little exposure to Nelson's life and exploits, as it does a good job of conveying details in a more readable fashion than would a tome of pure history. Three stars for me, but I've occasionally been told that I am incorrigible.