In Part II of our look at the naval Battle of Artemisium, we finally get into the heat of battle. The episode is bookended by some trickery and psychological warfare courtesy of the inimitable Themistocles. In the middle, though, we discuss the 3 separate days and 3 separate engagements that made up the battle as a whole. Tactics, planning, chaos: we've got it all today. We've got yet another storm that makes an appearance, and this time it takes 200 Persian ships with it, making them victims of the infamous Hollows of Euboea.
Download | RSS | iTunes | Patreon | Leave a Review
Support the Podcast
Did you enjoy this episode? If so, please consider donating a small amount via our Patreon page or taking a moment to leave a review on iTunes or share the podcast with your friends. Each one makes a world of difference. Thanks!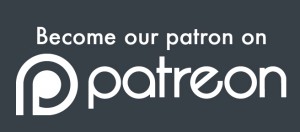 Sources
Hale, John R., 

Lords of the Sea: The Epic Story of the Athenian Navy and the Birth of Democracy

(2009).
Hammond, N.G.L., 

A History of Greece to 322 BC

(1967).
Herodotus, 

The Histories

(Robert Strassler, Ed., Andrea Purvis, Transl., 2007).
Holland, Tom, 

Persian Fire: The First World Empire and the Battle for the West

(2005).
Martin, Thomas R., 

Ancient Greece: From Prehistoric to Hellenistic Times

(1996).
Miles, Richard, 

Carthage Must Be Destroyed: The Rise and Fall of an Ancient Civilization

(2010).
Morrison, J.S., et al,

The Athenian Trireme: The History and Reconstruction of an Ancient Greek Warship

(2nd edition, 2000).
Paine, Lincoln, 

The Sea and Civilization: A Maritime History of the World

 (2013).
Strauss, Barry, 

Salamis: The Battle that Saved Greece--and Western Civilization

(2004).