This week we follow the Phoenicians to the western extremity of their trade network and colonization. While it is difficult to paint a chronological picture of when each colony was established, the city of Cadiz, or Gadir, quickly became the hub of western trade. Ancient historians confirm that the rich source of silver in Andalusia was the main attraction for Tyrian merchants, and the wealth that eventually began to flow back east from Tartessos had an influence on Assyria's relationship with Phoenicia. We also discuss a few depictions of Phoenician warships, an evacuation of Tyre, and the role of religion in controlling colonial government and trade, so today's episode is a long one!

Download | RSS | iTunes | Patreon | Leave a Review
This Week's Book Giveaway!
*UPDATE* – This drawing is no longer open for entry. Check the main page to see if there is a drawing going on currently. Thanks!
This week we have a book giveaway! Follow the link here for the instructions on how to enter the drawing for a copy of this book. Entry will open on June 18, 2016 and run through July 16, 2016.
If you don't end up as the winner of our book drawing, you can buy your own copy of the book on Amazon or from Bloomsbury Publishing.
Support the Podcast
Did you enjoy this episode? If so, please consider donating a small amount via our Patreon page or taking a moment to leave a review on iTunes and sharing the podcast with your friends. Each one makes a world of difference. Thanks!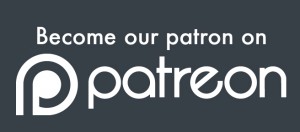 Sources
Abulafia, David, 

The Great Sea: A Human History of the Mediterranean

 (2013).
Aubet, Maria Eugenia, 

The Phoenicians and the West: Politics, Colonies and Trade

 (2001).
Aubet, Maria Eugenia, From Trading Post to Town in the Phoenician-Punic World, Proceedings of the British Acad., Vol 86., pp. 47–65. (1995). [link]
Aubet, Maria Eugenia, Political and Economic Implications of the New Phoenician Chronologies.
Braudel, Fernand, 

Memory and the Mediterranean

 (1998).
Markoe, Glenn, 

Phoenicians

(2000).
McGrail, Seán, 

Boats of the World: From the Stone Age to Medieval Times

 (2009).
Miles, Richard, 

Carthage Must Be Destroyed: The Rise and Fall of an Ancient Civilization

 (2010).
Moore, Karl, & David Charles Lewis, 

The Origins of Globalization

. (2009).
Paine, Lincoln, 

The Sea and Civilization: A Maritime History of the World

 (2013).
Pausanius, 

Description of Greece

, 10.4.6. [link]
Philostratus,

Life of Apollonius

, 5.1–4. [link]
Phoenician ship, wall panel/relief, The British Museum. [link]
Strabo, 

Geographica

. [link]
Tyrian coin, Melqarth on hippocamp. [link]