The Phoenicians have finally arrived on the historical stage, at least as our humble podcast is concerned. In today's episode, we look at their place in the post-Bronze Age world, along with the rise of the island city of Tyre. The Phoenicians would create a widespread maritime network, leading to their recognition as the preeminent ancient maritime navigators and sailors. This all fell into place after King Hiram I helped Tyre rise to power through an alliance with Israel, after which they founded the first Phoenician colony at Kition on the island of Cyprus. Join us for the first focused look at the Phoenicians.
Download | RSS | iTunes | Patreon | Leave a Review
Support the Podcast
Did you enjoy this episode? If so, please consider donating a small amount via our Patreon page or taking a moment to leave a review on iTunes and sharing the podcast with your friends. Each one makes a world of difference. Thanks!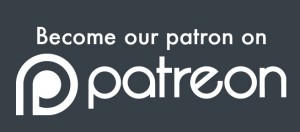 Sources
Abulafia, David, 

The Great Sea: A Human History of the Mediterranean

(2013).
Aratus, 

Phaenomena

. [link]
Aubet, Maria Eugenia, 

The Phoenicians and the West: Politics, Colonies and Trade

(2001).
Braudel, Fernand, 

Memory and the Mediterranean

 (1998).
Casson, Lionel, 

The Ancient Mariners: Seafarers and Sea Fighters of the Mediterranean in Ancient Times

 (1959).
Durant, Will, 

The Story of Civilization, Vol I: Our Oriental Heritage

(1935).
Herodotus, 

The Histories

 (Robert Strassler, Ed., Andrea Purvis, Transl., 2007).
Josephus, 

Antiquities of the Jews

, Book VIII. [link]
Nonnus of Panopolis, 

Dionysiaca

. [link]
McGrail, Seán,

Boats of the World: From the Stone Age to Medieval Times

 (2009).
Miles, Richard, 

Carthage Must Be Destroyed: The Rise and Fall of an Ancient Civilization

(2010).
Paine, Lincoln, 

The Sea and Civilization: A Maritime History of the World

 (2013).
Pliny the Elder, 

The Natural History

, Book VII. [link]
Strabo, 

Geographica

. [link]