This time around we take a look at a few select cuneiform tablets from a collection known as the Amarna Letters. Discovered in Amarna, Egypt, these letters are a rare insight into the communication between the pharaoh and the rulers of many cities around the Bronze Age world. First, the king of Alasiya is forced to defend himself against accusations of piracy. This letter mentions the Lukkan pirates, perhaps the oldest reference to a pirate group in history. Our second letters come from Rib-Addi, the ruler of Byblos, a man under siege from both land and sea. Ultimately, the Amarna Letters help us better understand the Bronze Age Mediterranean around 1350 BCE.

Download | RSS | iTunes | Patreon | Leave a Review
Support the Podcast
Did you enjoy this episode? If so, please consider donating a small amount via our Patreon page or taking a moment to leave a review on iTunes and sharing the podcast with your friends. Each one makes a world of difference. Thanks!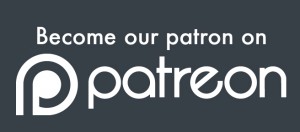 Sources
Benerson Little, 

Pirate Hunting: The Fight Against Pirates, Privateers, and Sea Raiders from Antiquity to the Present

(2010).
Eric H. Cline,

1177 B.C.: The Year Civilization Collapsed

(2014).
Fernand Braudel, 

Memory and the Mediterranean

 (1998).
Letter from Rib-Adda to the king (of Egypt); 63 lines, The British Museum. [link]
Letter from Rib-Hadda to an unknown source; 26 lines, The British Museum. [link]
Lettre de Rib Addi, roi de Byblos, au pharaon d'Egypte, Louvre. [link]
Lincoln Paine, 

The Sea and Civilization: A Maritime History of the World

 (2013).
Lionel Casson, 

The Ancient Mariners: Seafarers and Sea Fighters of the Mediterranean in Ancient Times

(1959).
Louise M. Pryke, The Many Complaints to Pharaoh of Rib-Addi of Byblos, J. of the American Oriental Society, Vol. 131, No. 3 (July-September 2011), pp. 411-422.
The El-Amarna Correspondence (2 vol. set): A New Edition of the Cuneiform Letters from the Site of El-Amarna based on Collations of all Extant Tablets (Transl., Anson F. Rainey; Ed., William M. Schniedewind & Zipora Cochavi-Rainey) (2014).